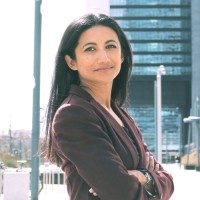 Wanting to work independently and to spend more time in the sectors and markets that have shaped her personal and professional life, Purvi Parekh set up Anakiya Consulting in July 2016.
Purvi is an English and Wales qualified solicitor (non-practising) working across the world whilst living in Spain. She was partner and head of the telecoms sector in two global law firms and also ran the legal and regulatory function in-house at a telecoms operator.
Purvi has been working in the telecoms and technology sectors for over 25 years. She has advised on some of the most innovative commercial and regulatory projects affecting these markets today. Purvi also specialises in outsourcing and procurement work in both the private and public sector.
Purvi was born in India and her passion for the country has led her to focus on India telecoms, technology and sourcing work, inbound and outbound.
A great believer in gender and diversity equality, Purvi mentors friends, colleagues and professionals across all sectors and parts of the world.
Purvi is a passionate photographer and the mother of three.