Anakiya is a specialist consultancy providing strategy, regulatory and legal support to the communications and technology sectors.
Anakiya is founded on a belief in long term relationships based on deep sector expertise.
At Anakiya we advise all businesses, from domestic start-ups to global international companies. We work in mature and developing markets bringing practical and commercial expertise gained from hands-on experience.
We re-engineer the way we work to match the needs of our clients. We combine our advice with cultural insight and innovative thinking to achieve the best result for our clients.

At Anakiya we believe that work is personal and that people matter. We draw on two decades of experience to support businesses and mentor professionals in their chosen career paths.
Anakiya is not a regulated law practice.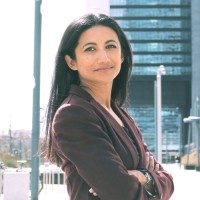 Founder & Managing Director